What if you only choose one channel to promote your product or services? Let's take email marketing as an example. You could send marketing messages via email all day, but what if some of your VIP targets never open them? Worse still, your emails could be sent straight to spam. A multi-channel marketing strategy helps you overcome this problem by allowing your message to reach various customers and prospects simultaneously—when and where they are most likely to engage, and your message will likely have the most impact.
What is a multi-channel marketing strategy?
As the name suggests, a multi-channel marketing strategy is exactly that—it involves running marketing activities across multiple channels, such as SEO, PPC, social media, email, and digital advertising, as well as offline channels like direct mail and billboards. This multi-channel method allows you to stay in contact with your customers using multiple avenues.
What are the benefits of multi-channel marketing?
Get your message to stick in the minds of your target audience
The good ol' Marketing Rule of Seven states that your prospective buyer needs to hear or see your marketing message at least seven times before they buy from you. This rule was formulated years ago, so it's entirely possible the number has changed. Nevertheless, the concept continues to ring true: your prospects will need to hear and see your marketing messages MANY times before they decide to buy from you. While you may be tiring of your messaging, it's quite likely that your audience is only just becoming aware. Multi-channel marketing creates the opportunity for you to amplify your message and reach your audience at their points of need.
Reach customers where they are
Today's buyers are everywhere. When they need a product or service, they're no longer heading straight to the Yellow Pages and calling up the first listing in the category (throwback to the time when company names all started with AAA). Instead, your prospective customers are conducting more targeted research. They might read a blog post that suggests DIY solutions for their problems, ask for recommendations on social networks, or check out some online reviews. Marketing across these different channels gives you a better chance of getting the right marketing messages in front of your target customers and reaching them via their preferred channels.
Higher-quality data
Using multiple methods to target your customer base means you can track, measure, and analyze the collected data from various sources, allowing you to gain a better understanding of your target audience's needs and desires. You can use this data to better understand buying and behavioral patterns and guide your future marketing efforts.
Better email marketing campaigns
Email campaigns are an important channel for a multi-channel marketing strategy as they allow you to directly target and nurture potential customers based on the data you've already gathered about them. For example, if someone has entered their email address to download a guide on a specific topic, you can assume that this is a topic they're interested in and send them emails that provide additional resources related to the subject. This relevant, targeted content to segmented recipients is far more powerful than sending general campaigns to your entire email database.
Here's a practical example to help you understand the value of multi-channel marketing
When we work with clients on content marketing projects, we use all applicable channels to help spread the word, ensuring the campaign can reach the target audience in the places they spend time or look for information online.
Channel 1

The core of the campaign lives on the website, where we create a landing page dedicated to the content giveaway. The landing page is optimized to achieve the goal of the campaign (e.g. educate the market, attract new leads, move leads down the sales funnel, etc.).

Channel 2

To kick-start the campaign, we may run targeted ads on a relevant social media platform. The ads aren't product-focused; they are not trying to sell the company's services. Instead, they offer a solution to the problem the target audience is experiencing. While lead magnets can and do work well with organic traffic, they can also be very effective at generating more social media activity when promoted in a paid ad.

Channel 3

A blog post that expands on the topics covered in the campaign can help to generate organic traffic and add search authority related to key search terms. At the bottom of the blog post is a call to action to download the guide. A link to the blog post can also be published on social media.

Channel 4

While a campaign may help to grow your email list, it should also be promoted to relevant segments of your existing list. We design at least one email targeting contacts who may be interested in the content.
Following up with new leads
Once someone downloads the guide, they are sent a series of emails to nurture their interest, offer more solutions to their problems, and gradually provide more information about how the company's products and services can help them. This process takes the customer further down the funnel with a call to action to schedule a meeting or purchase an introductory item. It's a simple example of the power of marketing automation, and ActiveCampaign is our tool of choice for managing email lists, sending automated messages, and triggering automations based on user actions.
Where to start with multi-channel marketing
As always, defining your target audience and value proposition is the first step in any marketing strategy. Once you have these nailed down, you can choose the appropriate channels and map out how the customer's journey progresses through the various media. When the campaign is running, it's important to use analytics tools to track your customers' reactions and general interest so that you can tweak and refine your strategy where appropriate.
If all of this sounds overwhelming to busy business owners or overly-stretched marketing managers, you're not alone. That's why our clients have us manage their multi-channel marketing for them. If your business needs digital marketing support, our team would love to hear from you.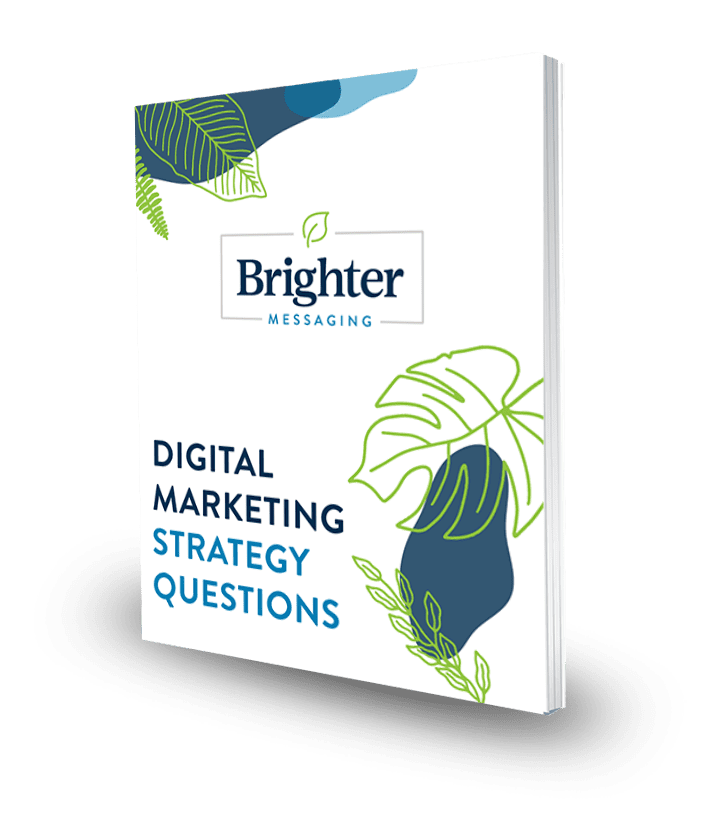 Digital marketing efforts not yielding the results you want? 
Use our Digital Marketing Strategy Questions to help you develop a strategic plan to reach and engage your audience online.